Buyers Conveyancing
This guide has been prepared to explain the legal process involved in buying a property once an offer has been accepted by the seller.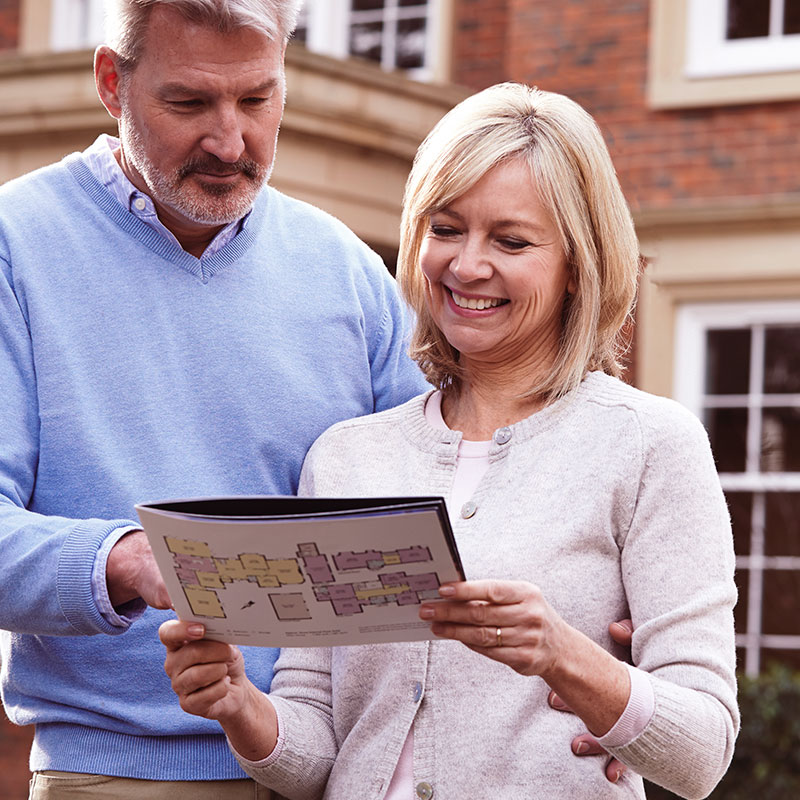 ---
Buyer's Conveyancer instructed on acceptance of the offer.
Buyer arranges a survey on the property, and makes an application for a mortgage (if required).
Buyer's Conveyancer confirms instructions by letter setting out the terms of business and fixed fee costs.
Buyer's Conveyancer contacts the seller's Conveyancer to obtain the contract pack.
Buyers Conveyancer checks the contract pack, raises pre-contract enquiries, carries out the necessary searches and obtains a copy of the mortgage offer.
Sellers's Conveyancer and seller answer pre-contract enquiries and return these to buyer's Conveyancer.
Buyer's Conveyancer reviews and reports to the buyer on the contents of the contract pack, pre-contract enquiries, the result of the searches and mortgage offer. The buyer then considers this report and raises questions on anything that is unclear.
When the buyer is happy to proceed, arrangements are made for the deposit to be paid to the buyer's Conveyancer in readiness for exchange of contracts.
Seller and buyer agree on a completion date and contracts are formally "exchanged" - meaning both parties are legally committed to the transaction.
Buyer's Conveyancer prepares a draft transfer deed and completion information form and sends these to the seller's Conveyancer for completion.
Seller's solicitor approves the draft transfer deed and a final copy is made. This may need to be signed by the buyer before being sent to the seller's solicitor for signature by the seller in readiness for completion.
Buyer's Conveyancer prepares a completion statement, carries out pre-completion searches and applies to the buyer's mortgage lender for the mortgage loan.
On completion, the buyer vacates the property by the agreed time and buyer's Conveyancer sends the proceeds of sale to the seller's Conveyancer.
Seller's Conveyancer releases the keys to the estate agent (if one was used) and sends the title deeds and transfer deed to the buyer's Conveyancer together with an undertaking to repay any existing mortgage.
Buyer's Conveyancer sends the stamp duty payable to HMRC, receives the title deeds, transfer deed and proof that the seller has paid the outstanding mortgage on the property.
Buyer's Conveyancer registers the property in the name of the buyer at The Land Registry.
The buyer receives a copy of the registered title from The Land Registry. Any documents required by the mortgage lender to be retained by them are sent on by the Buyer's solicitor. 
---
---
Conveyancing Procedure
Sale

Purchase

Buyers Mortgage

Acceptance offer

Seller to

Appoint solicitors
Hand over deeds or give lender's details
Complete forms
List items included in sale and return to solicitors

Seller's solicitors to

Apply for/retrieve deeds
Prepare contract bundle
Send contract bundle to buyer's solicitors
Deal with enquiries raised by buyer's solicitors

Seller's solicitors to:

Receive approved contract from buyer
Send the same contract to seller

Seller to:
Sign and return contract to solicitors
Agree with buyer and other parties in chain on completion date

EXCHANGE CONTRACTS

Seller's solicitors to:

Collate figures
Prepare completion statement
Send completed document (transfer) to seller for signature

Seller to:

Sign and return transfer to solicitors
Make arrangements to move

COMPLETION

Seller to:

Hand keys to selling agent
Read meters

Offer accepted by seller

Buyer to:

Appoint solicitors
Apply for mortgage
Pay solicitors' search fees
Arrange for independent survey (optional)

Buyer's solicitors to:

Receive contract bundle
Apply for searches
Investigate title
Raise enquiries (if any) to seller's solicitors

Buyer's solicitors to:

Receive and check mortgage offer
Receive and check search results
Approve and return contract to seller's solicitors
Prepare reports and send contract to buyer

Buyer to:

Sign contract and mortgage deed
Hand over deposit to solicitors
Agree on completion date with seller and other parties in chain (if any)

EXCHANGE CONTRACTS

Buyer's solicitor to:

Pass on deposit to seller's solicitors
Apply for funds from lender
Prepare pre-completion work
Prepare completion statement

Buyer to:

Make arrangements to move
Place building insurance on risk
Arrange to pay balance of funds to solicitors

COMPLETION

Buyer to:

Collect keys from seller's agents
Read meters
Sign transfer and return to solicitor

Mortgage application

Complete and submit forms and documents
Pay survey fees

Mortgage survey:

Usually 1 week – 10 days

Mortgage offer (hard pack) issued

Mortgage report on title received from solicitors

Min. 5 working days' notice

Mortgage funds released
GUIDE TO JOINTLY HELD PROPERTY
Property held in joint names can be held in one of two ways. These are as follows:
Beneficial Joint Tenants
This is where the joint owners are all equally entitled to the property.
When one of the owners dies, that person's interest in the property passes automatically to the surviving owner(s). If, therefore, there are two joint owners and one of them dies, the other becomes solely entitled to the property.
A Joint Tenant cannot deal with his/her "share" of the property in a Will - it cannot pass to anyone other than the surviving owners.
Do not be confused by the term "tenant" -this has nothing to do with "tenants" in the ordinary meaning of the word.
Beneficial Tenants in Common
Under this arrangement the property is held by the joint owners in specific proportions, which may or may not be equal. There might for example, be two owners each owning a half interest in the property, or three owners having a 20%, 40% and 40 % share respectively.
If one of the joint owners dies that person's interest does NOT pass automatically to the surviving joint owners, but would form part of his/her estate and will pass according to that person's Will or under the rules of intestacy.
A joint owner could, therefore, make a Will leaving his/her share to the other owner(s) or leaving it to someone else altogether.
When the property is held in this way, it is essential to have a Declaration of Trust either in the deeds or separately which states the proportions owned by each of the joint owners.
Other Factors to Consider
It is necessary when purchasing a property in joint names to decide whether the property should be owned as Joint Tenants or as Tenants in Common. This decision need not be permanent as it is possible to change from one form of ownership to the other. Please note that severing a joint tenancy (i.e. converting to tenants in common) can be done without the consent of the joint owner(s). One person can instigate it and the other(s) do not have to agree for it to be effective.
If the joint owners are not entitled to equal proportions of the value of the property then they should not hold the property as Joint Tenants, unless they wish to become entitled to equal proportions.
If the joint owners do not wish their interest to pass automatically on their death to the other joint owner(s) they should not hold as Joint Tenants, but as Tenants in Common. There may be personal and/or tax reasons for this.