Tenant Fees
We have assisted many thousands of tenants since 1993. We have always strived to deliver service levels way above what can be encountered in the private rented sector. Our commitment continues today as we constantly evolve our systems and practices to enable us to keep providing high levels of service to our tenants. The following information is very important if you are considering letting a property and helps us assist you in your search for an ideal property.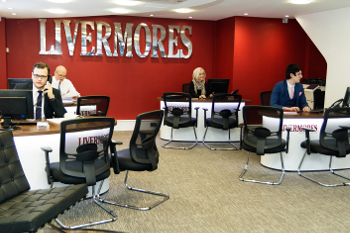 ---
Under the Tenant Fees Act 2019 you will not have to pay the Agent any fees or charges other than those listed below.
Once a landlord has accepted in principle to start an application, you will need to pay to us a holding deposit equivalent to one weeks' rent for the property you are interested in. This following information explains what happens to that holding deposit and the circumstances in which the deposit will / will not be refunded. It is important that you know your legal rights and accordingly you should feel free to seek independent legal advice before entering an agreement.
Holding Deposit Payment
It is a condition that once the holding deposit has been paid, it will be deducted from the first month's rent upon the moving in day. The move in date must be within 15 days of the holding deposit being paid, unless otherwise agreed.
The holding deposit is not refundable for the following reasons:
If at any time you decide not to proceed with the application after the holding deposit has been paid.
Failure to move in within 15 days of the date on this application, unless otherwise agreed.
Provide us with false, misleading or incorrect information as part of your tenancy application.
Unsatisfactory credit check(s) or reference(s).
Failure of any of the checks which the Landlord is required to undertake under the Immigration Act 2014.
However, if the Landlord decides not to offer you a tenancy for reasons unconnected with the above then your deposit will be refunded within 7 days. Should you be offered and you accept a tenancy with our Landlord, then your holding deposit will be credited to the first months' rent due under that tenancy.
Completion Day
A deposit equal to five weeks rent will be required to be paid at least 48 hours before the agreed moving-in day. Some landlords may consider the Zero Deposit option (please see our Tenants Guide page).
Costs during Tenancy
The Tenant Fees Act 2019 stipulates that the following can apply during the Tenancy.
The cost of replacing lost keys or other security devices.
Any variation to the contract, capped at £50 including VAT.
Interest for late payment of rent after 14 days, calculated at 3% above Bank of England base rate from the date the rent was due.
This does not extend to any costs that may be incurred should a breach of your Assured Shorthold Tenancy Agreement occur.
Protection
We are proud to have attained several industry accreditations which help us ensure that our service is the best it can possible be. We are members of ARLA Propertymark which means we meet higher industry standards than the law demands and strictly adhere to their regulations, ensuring that we only provide a first-class service and offer you the best advice.
For our customers' extra peace of mind we belong to the other organisations below which enforce us to deal with our clients' property and money within a strict code of conduct.
Association of Residential Letting Agents (ARLA)
National Association of Estate Agents (NAEA)
The Property Ombudsman (TPO)
Tenancy Deposit Scheme (TDS)
Client Money Protection (CMP) is provided by our membership of the Association of Residential Letting Agents (ARLA)
Independent redress provided by The Property Ombudsman (TPO)
---
---
Other Useful Information
Tenants Insurance
Building insurance is the responsibility of the Landlord, but we always recommend that tenants insure their own possessions. We can supply very competitive rates from our own insurers who specialise in Tenants Insurance products, so please give us a call.
Other Costs
The rent payable is exclusive of any other charge for living at the property. All other utility payments such as council tax, gas, electricity, water, telephone, broadband, cable, TV licence etc. are the responsibility of the tenant and payable to the provider. Arrangements should be made to have the utilities connected in the tenants name immediately upon moving in, if not before.
Rent
Payable monthly in advance by standing order and thereafter on the same date each month as the moving-in day. If more than one person is living at the property, the 1st applicant named on the initial Tenancy application will be responsible for collecting the rent from any other person at the property. The responsibility for paying the rent in full is joint and several.
Guarantor
There is no requirement for a Landlord to accept a Guarantor, each case is decided on individually.
Tenancy Agreement
Also known as an Assured Shorthold Tenancy will be for a fixed term, usually 6 or 12 months. There is no automatic right of renewal; each Tenancy can be extended if all parties agree. It is a legally binding document which sets out the terms of the tenancy which may include additional clauses incorporated by the Landlord. As this is a comprehensive document we would recommend that sufficient time be allowed to inspect the agreement before signing.
Deposit
Monies will be held by us unless the landlord is a member of a government approved deposit scheme. The amount held cannot be returned until the landlord has given consent to release it which will always be after the Check Out has taken place. We are members of The Deposit Scheme who can be used to arbitrate should a dispute arise between a landlord and tenant. No interest is payable on the deposit.
Special Conditions
If any agreement has been made allowing pets, smoking, young children etc., this will be recorded in the Tenancy Agreement; if it is not recorded it is not allowed. A separate written agreement must be obtained for keeping a pet(s).
Protection
Deposit monies – we are members of the Tenancy Deposit Scheme (TDS)
Client Money Protection (CMP) provided by Association of Residential Letting Agents (ARLA)
Independent Redress provided by the Property Ombudsman (TPO)
We hope that the information provided has been useful, but should further clarification be required please do not hesitate to contact us directly.